Mark Matney - Holcomb Law
Mark Matney is an attorney at Holcomb Law in Newport News Virginia who's mission is to help you obtain the best possible result for your traffic-related case.  Attorney Matney will answer your questions, coach you on trial preparations, and advocate for you on your trial date.  Great results come from great preparation.  Mark Matney  (Virginia's Top Ranked Traffic Court Defense Lawyer) has offices in Newport News and Williamsburg, Virginia, but serves clients throughout Hampton Roads. He has the experience and the systems needed to prepare you and your case for the best outcome.  Visit (Avvo Reviews)  for testimonials of clients who were charged with reckless driving, DUI / DWI, speeding tickets, driving with a suspended license, driving without a license, hit-and-run, and other serious traffic charges.  Our attorneys focus on the traffic courts in Newport News, Hampton, York County / Poquoson, Williamsburg and James City County and beyond.  We defend everyone from high school students to our military.
Recognized Author
Mark Matney is recognized as an industry leader in DUI cases and was asked to contribute the Virginia chapter as a co-author of the book A Cup Of Coffee With 10 Of The Top DUI Attorneys In The United States. This book become a Best Seller on Amazon.  For a free copy of the book, simply request it via our contact us page.
Office Number: (757) 703-4556




matney-law-banner-4
Amazing Representation
I hired Mr. Matney to represent me in court for a Reckless Driving charge. I was going 95 in a 65. The other five lawyers who I spoke to all essentially stopped listening to me after they heard my speed and were all but certain I was going to jail. Mr. Matney heard me out, and shot very straight saying there was a possibility I could go to jail, but there was also a chance I could avoid jail if I followed his plan. Mr. Matney gave me a clear plan of what to do and how we would defend my case. With Mr. Matney help, I was able to get my charged reduced a simple speeding, for 79 in a 65. I paid a $100 fine and did not have to go to jail. This was the best possible outcome. I would highly recommend Mr. Matney and his legal services.
scales-of-justice
Mark Matthey was an awesome attorney
5.0 stars
Posted by Hannah
February 16, 2022
I had a reckless driving charge. Mark told me exactly what I needed to do and got my charged changed to a defective speedometer with no points on my license. I'd recommend him to anyone
matney-law-banner-1
Excellent, Highly Recommended!
5.0 stars
Posted by anonymous
January 31, 2022
Mr. Matney worked with me, the public attorney, plaintiff, and judge to find a resolution that was not only reasonable but actually solved issues and concerns from both parties. The outcome was just as expected in terms of achieving desired goals from both parties. I highly recommend Mr. Matney as an attorney at law to anyone with Speeding and traffic ticket, DUI and DWI, Criminal defense cases.
matney-law-banner-2
ATTORNEY ENDORSEMENTS
James DePasquale,
Relationship: Fellow lawyer in community
I endorse this lawyer. Mark Matney is a great attorney. When a family member of mine caught a reckless driving ticket in Virginia Mark was referred to us by a family friend. Mark did a great job helping my relative and in the end there was a great result. He is a wonderful person and a man of faith. He is hands down the best traffic/DUI attorney in the area. He knows the law and he knows the system. I would recommend no one else in Hampton Roads for a driving matter. I fully endorse Mark Matney.
Mark R. Matney
Mark R. Matney is a lawyer who concentrates on driving related matters. Whether the case involves DUI, Reckless Driving, or another traffic charge, Mr. Matney goes to the mat to defend his clients.  With offices in Newport News and Williamsburg, Attorney Mark Matney defends clients in traffic court throughout the Hampton Roads area of Virginia,  including Williamsburg, Yorktown, Hampton and Newport News.  Click on Avvo and Google buttons below for hundreds of reviews!
DUI and Traffic Defense Attorney
DUI Attorney Mark Matney of Holcomb Law, will defend you throughout the Hampton Roads area of Virginia.  The lawyers at Holcomb Law defend people in traffic court charged with DUI, DWI, Reckless Driving, and other driving related charges.  They also help those who need to reinstate their licenses after habitual offender or felony DUI.  We encourage you to read the reviews of former clients.  They reflect our approach to helping you obtain the best possible result based on the facts of the charges you are facing.  We give the time necessary to evaluate, research, and prepare for trial for your case.  We involve you by recommending steps you can take to help us prepare and by discussing the strengths and weaknesses of the evidence with you.  We will show you your rights and show you that there is hope.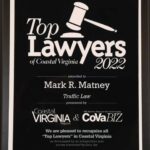 Top Lawyers Award 2022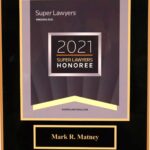 2021 Super Lawyers Honoree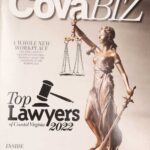 Top Lawyers of Coastal Virginia 2022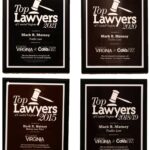 Top Lawyers Coastal Virginia 2021, 2020, 2019, 2018