dui-defense-matney-law
Facing DUI charges put our experienced lawyers to work for you!
Call Mark Matney Directly at (757) 703-4556
Introduction To Attorney Mark Matney – Holcomb Law, PC
DUI/DWI Lawyer
"DUI/DWI Lawyer" - DUI law can be complex and frustrating. With any other offense, you are innocent until proven guilty. But when you are facing a DUI, DWI, or a drunk driving charge, the results of a blood or breath test render you presumed to be under the influence and in violation of the law. This means that if you are facing DUI charges, you need to be represented by an experienced lawyer who knows DUI defense, please consider some of the top DUI/DWI defense attorneys at Attorney Mark Matney - Holcomb Law, PC.  Our focus coverage area is with a focus on the cities of Newport News, Hampton, Williamsburg, York, James City County, New Kent, Isle of Wight, and Surry.
Call (757) 703-4556 or Click Here to email Attorney Mark Matney for a Free, No-Obligation Consultation!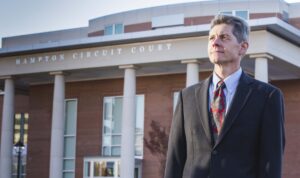 Need A DUI Attorney?
If you need a DUI attorney, you can count on Lawyer Mark Matney. Mr. Matney will take the time to explain the DUI law and answer all your questions. He and his staff will support you as you prepare for your day in court. Mr. Matney will be your advocate on your trial date to help ensure that you obtain the best possible outcome.
We Prepare You!
Mark Matney will thoroughly prepare for your case by accessing records from the police officer and prosecutor, reviewing any videos, analyzing reports from the Department of Forensic Science, and obtaining your side of what happened through a detailed client questionnaire.
DUI Conviction
A conviction of driving under the influence results in many serious penalties. You may face consequences such as:
• Fine and court costs
• Jail sentence
• Suspended license
• Ignition interlock machine
• Assignment to Alcohol Safety Action Program
• Insurance cancellation or rate increase
• Assignment of DMV demerit points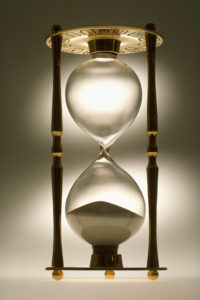 Try and Handle On Your Own
If you try to handle a DUI charge on your own, you may miss legal, factual, medical, or technical defenses that may be available to you in your case. Let an experienced DUI defense lawyer assist you so that you will have the peace of mind of knowing that you explored every possible avenue to defend against your charge.
Free Initial Consultation
At Holcomb Law, PC, we offer a free initial consultation to discuss your pending DUI case and assess your options. We have flexible appointment availability to accommodate your busy schedule. We also work with you on your fee through payment plans and early payment discounts.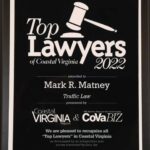 Top Lawyers Award 2022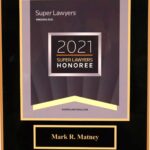 2021 Super Lawyers Honoree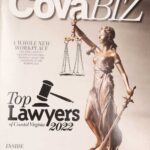 Top Lawyers of Coastal Virginia 2022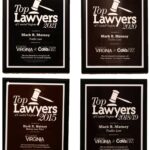 Top Lawyers Coastal Virginia 2021, 2020, 2019, 2018