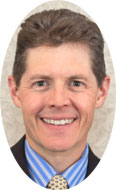 Monday Morning Money Minute
Posted by Mark Matney of Holcomb Law, PC Newport News, VA
www.matneylawpllc.com
__________________________________
Monday Morning Money Minute
We made it to Baby Step 7! Build wealth and give! One of the many benefits of pursuing the financial steps successfully is that you become able to donate liberally to help others. "Each of you should give what you have decided in your heart to give, not reluctantly or under compulsion, for God loves a cheerful giver" (2 Corinthians 9:7).
We cover the 7 Baby steps in the first four sessions of Financial Peace University and then we address a series of topics. Today we look at "Buyer Beware!" We are the most marketed to generation in history. According to Ryan Holmes, CEO For Hootsuite, in his February 19, 2019 Linked In article, "Back in the '70s, the average consumer in the U.S. saw around 500 ads per day. That number has since increased by a factor of 10 to upward of 5,000 ads per day." We are bombarded with ads from Facebook, YouTube, Billboards and Direct Mail plus product placement ads in television shows and movies. We also receive many special offers to entice us to spend more than we intend, such as no money down, same as cash financing, no payment for 30 days.
To combat unnecessary spending, try the following steps: wait overnight before spending more than $250, consult your budget to make sure that the item is included or that you have set enough discretionary money aside, seek the input of your spouse or a thrifty friend, consider other ways you could use the money. Remember, it is easier to avoid debt than to get out of it!