DUI - DWI Attorney Mark Matney
DUI - DWI Attorney Mark Matney is a lawyer who concentrates on driving related matters. He fights for those charged with DUI, DWI, reckless driving, speeding, suspended license and other traffic related charges. He also helps people who have been injured in vehicle accidents and those who are seeking reinstatement of their driving privileges.  Matney Law, PLLC provides legal services to Williamsburg, Yorktown, Hampton Roads, Newport News, Virginia beach. 
DUI - DWI Attorney
If you need a lawyer to defend you for charges of DUI / DWI, Reckless Driving, Speeding, or Other Traffic Charges,  then you can count on Mark Matney and Matney Law, PLLC.  Attorney Mark Matney will take the time to explain the law applicable to your case and answer all your questions.  He and his staff will support you as you prepare for your day in court.  Mr. Matney will be your advocate on your trial date to help ensure that you obtain the best possible outcome.  Matney Law, PLLC, serves clients in Williamsburg, Norfolk, Newport News, Yorktown and the Hampton Roads area of Virginia.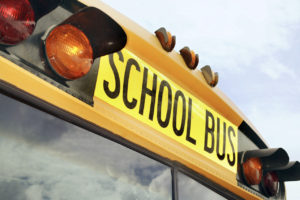 Traffic Violations
Even if this is your first traffic violation, you could be facing severe consequences from the court, DMV, and your insurer. Whether your are charged with Reckless Driving or a traffic infraction, you can benefit from having legal representation. Matney Law PLLC office is located in Newport News Virginia, but represents clients throughout Hampton Roads.
__ Traffic Violations  __ Reckless Driving
__ Speeding  __ Expired Registration
__ Expired License  __ Running a Red Light or Stop Sign
__ Failure to Signal When Changing Lanes
__ Failure to Wear a Seatbelt  __ Driving Under the Influence
__ Driving Without a License  __ Leaving the Scene of an Accident
Areas of Practice
Our office is in Newport News and cases are accepted throughout Hampton Roads.  Our primary focus is on the Peninsula:
__ Newport News
__ Hampton, York County
__ Williamsburg  
__ James City County
__ Yorktown
__ Isle of Wight
__ New Kent
__ Surry
Recognized Author
Mark has recently been recognized as an industry leader in DUI cases and was asked to become a contributor and co- author of the book – A Cup Of Coffee With 10 Of The Top DUI Attorneys In The United States. This book has become a Best Seller on Amazon.
Reviews
Charge Reduced: I called Mr. Matneys office a couple minutes before they closed and he talked to me about my case for a little while. He was in no rush to get off the phone and answered all my questions. When I hung up I knew I had found my attorney. In court he maintained his cool and very collected composure and got my reckless reduced to improper driving. Would recommend him to anyone with a traffic/dui charge.